---
Millionaire Cowboys Series
---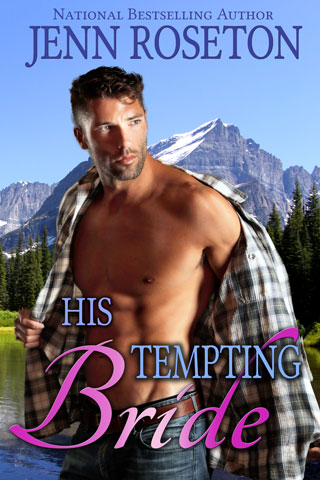 His Tempting Bride
The first book in the spin-off series from the popular Billionaire Brothers series.
When curvy event planner Heather Lancaster meets Gage Coltson in a New York City hotel, she's instantly attracted to him. And when she helps him out, he repays her by inviting her to vacation on his ranch.
But when her sister shows up to "rescue" her, she discovers that Gage is related to the billionaire Trask brothers.
Stressed out Heather succumbs to his – and his ranch's – charm. And when she rescues a puppy, Gage helps her care for the appealing creature.
As her two-week vacation turns into three, she slowly falls in love with the sexy rancher. But what about her career in New York? Should she risk it all for love? Could Gage ever love her – and her curves?
This is a sexy contemporary romance novella of approximately 31,500 words.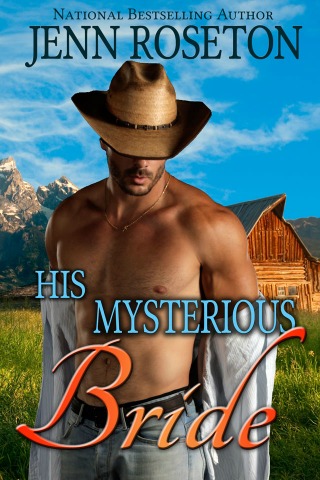 His Mysterious Bride
When an unconscious, curvy woman appears on Zach Coltson's ranch, his first instinct is to get her to safety. A storm is brewing and there is no way he can call for help.
When the woman recovers consciousness, they are both shocked to discover she has amnesia!
Why doesn't she have any identification on her? What made her seek out his ranch? Zach vows to help her discover the answers, and along the way, loses his heart to her.
But can she return his feelings? Is she free to do so? Will she become His Mysterious Bride?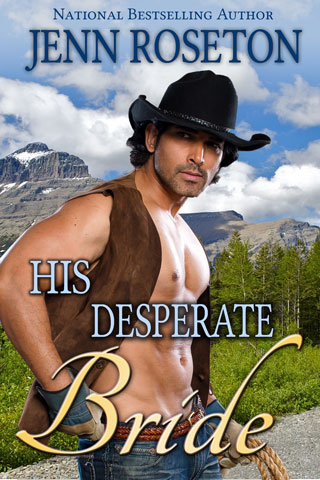 His Desperate Bride
Curvy Summer Walsh is in trouble. Accused of embezzlement, she's determined to clear her name.
When she meets Ford Coltson, she tells herself she has no time for romance. She only has a few days before her crooked boss turns her into the authorities for a crime she didn't commit!
Ford vows to help her, and Summer loses her heart to him in the process. But does he feel the same way about her? The good looking rancher can have any woman he wants. Does he really want her – and her curves?
This is a novella of 28,000 words and can be read as a stand-alone.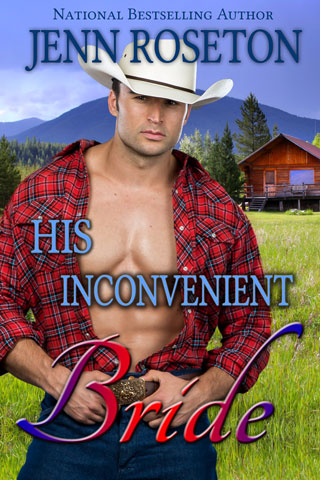 His Inconvenient Bride
Stuck with babysitting duties, sexy rancher Chance Coltson is at his wits' end when his six-month old niece won't stop crying. In desperation, he drives to the library to seek help.
Robin Hawley, the curvy librarian, is more than happy to assist. She's never met a man like Chance, and wants to discover more about him.
When she's harassed by a male patron who won't take no for an answer, Chance comes to her rescue, claiming Robin is his fiancée.
Soon, the members of the library board hear about her engagement, and Robin and Chance are forced to maintain their charade.
But will their engagement ever become real? Robin is in danger of losing her heart to the attractive rancher, but has no idea how he feels about her. Is her figure a deal-breaker?Or can he love her, curves and all?
This is contemporary romance novella of approximately 35,000 words and can be read as a stand-alone.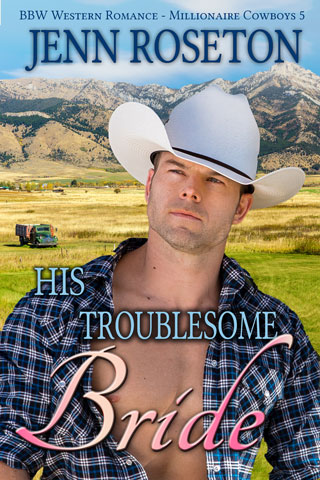 His Troublesome Bride
Paige Honeywood needs a husband – fast!
With only six months to go until her thirtieth birthday, curvy veterinarian Paige needs to marry in order to inherit six figures from her grandmother's estate. It's also the exact amount of money she needs to buy the local vet practice, where she's worked for the last year.
But she doesn't know any eligible men – apart from her friend, Mack Coltson. When Mack offers to marry her, she's surprised – but secretly thrilled. Because ever since she met him, she hasn't been able to stop thinking about him.
Can their marriage of convenience turn into one of love? Paige quickly realizes she's fallen in love with her husband, but does he feel the same way about her? Can he love her – and her curves? Or should she set Mack free, live with a broken heart, and give up her dream of buying her own vet practice in Spring River Bend, Montana?
This is a contemporary romance novella of 37,000 words and can be read as a stand-alone.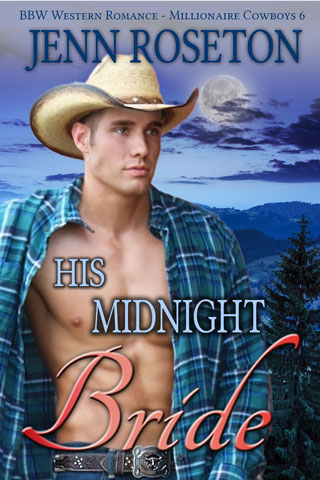 His Midnight Bride
When curvy April Larch visits rancher Rem Coltson at midnight, needing to talk to him about an article he wrote about a mysterious flag dating back to the Civil War, she has no idea she's about to set off on a wonderful adventure – or find the love of her life.
An assistant professor of history, April has buried herself in researching the 1800s after a disappointing love affair. But now, with Rem Coltson by her side as they follow clues left by her great-great-grandfather, can she overcome her past and trust in a glorious future with Rem?
Or will she allow her insecurities to overshadow her present and her future?
This is a contemporary romance novella of 35,000 words and can be read as a stand-alone.